Tacoma Concrete Foundation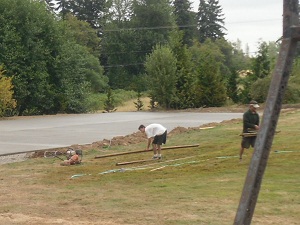 Starting a new construction or planning additions to your existing residential/commercial property?
Remember, the office or house foundation has critical importance in the project. The quality of concrete foundation, including footings and slab foundation, will have a major bearing on your building's safety and longevity.
Therefore, it is imperative that you choose your concrete foundation installer after due deliberation.
With several options available, selecting the right concrete foundation service provider can be tough. Fortunately, N. W. Creative Concrete is here to make things easy. We are a concrete contractor with the right knowledge, experience and resources to install a:
Proper and precise concrete foundation
Strong concrete foundation
Reliable concrete foundation
Durable concrete foundation
Whatever the size or scope of your office or house foundation project, our concrete foundation experts finish it to perfection.
Tacoma Slab Foundation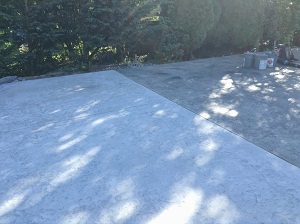 Concrete slab foundation is integral to concrete buildings. As seasoned office and house foundation installers, we understand the crucial role of slab foundation in the success of any construction project.
We are focused on providing a solid slab foundation to ensure that your new construction or property addition project begins on the right foot.
Progressing diligently through every step of your slab foundation job, we take care to:
Use top-quality materials for installing slab foundation
Employ skilled and trained technicians to lay slab foundation
Deploy cutting-edge tools and technology to install slab foundation
Led by a hands-on owner who supervises every slab foundation job personally, our concrete foundation experts ensure that your upcoming building's slab foundation is installed without any oversight or hassle.
Tacoma House Foundation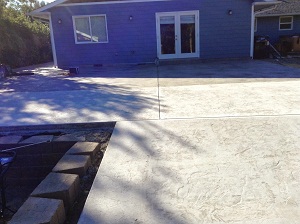 We pride ourselves as a customer-oriented concrete foundation expert that works genuinely to protect clients' best interests.
Our commitment to them is not restricted to the time their office or house foundation project lasts.
An improper office or house foundation can jeopardize your building's structural strength and reliability.
Being responsible concrete foundation installers, we cannot let that happen! That is why we complete your office or house foundation project with:
Uncompromising integrity
Superb workmanship
Thorough professionalism
Moreover, we complete your office or house foundation installation on time, without exceeding your office or house foundation budget. You will be hard-pressed to find a better professional to lay your office or house foundation.
Call the concrete foundation specialists at N. W. Creative Concrete when you need office or house foundation. Dial (253) 999-9080 for more details about our slab foundation services.