Auburn Concrete Foundation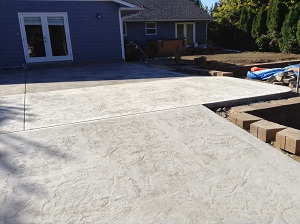 Your search for honest, efficient and affordable concrete foundation installation services for your Auburn, WA property ends at N. W. Creative Concrete.
We are a reputable concrete contractor offering comprehensive concrete foundation services, including slab foundation, for residential and commercial buildings.
Founded in 1992, our concrete foundation installation company has grown to become one of the most trusted names for office or house foundation building work in Auburn.
Our impressive standing in the community's concrete foundation installation industry has come largely through the efforts of our dedicated concrete foundation team that values:
Integrity in all work
Personalized service to each customer in every big/small concrete foundation project
Professionalism in every aspect of office or house foundation installation services
Customer trust and satisfaction
We are focused on providing Auburn properties with precisely-installed, tough concrete foundation. Our reputation and the safety of our customers' buildings depend on it.
Auburn Slab Foundation
We specialize in laying slab foundation, which is a basic concrete foundation preferred for most new constructions and property additions in Auburn.
We have installed many a slab foundation for homes, office and other buildings.
Our in-depth knowledge of and vast experience in concrete slab foundation work allows us to assist every Auburn customer's new construction project with an office or house foundation that is built to last.
We take care to install slab foundation in strict accordance with engineering principles and stringent adherence to the local codes for laying slab foundation.
All of our slab foundation installation work in Auburn is done using:
Superior slab foundation construction materials
Top-of-the-line slab foundation building equipment
The right slab foundation installation procedure and techniques
Auburn House Foundation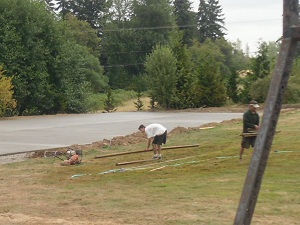 Choosing us for office or house foundation installation is quite a logical decision for Auburn residents, considering that we offer them the:
Finest in concrete foundation installation
Best in office or house foundation building experience
Most competitive house foundation installation pricing
We respond promptly to calls for office or house foundation services, and strive to finish your office and house foundation installation on time and within budget.
Moreover, we are licensed, bonded and insured to perform slab foundation and concrete foundation installation anywhere in Auburn.
Our customers can be confident of getting their office or house foundation job done right.
Call the office or house foundation installation experts at N. W. Creative Concrete when you need concrete foundation for your new construction in Auburn. (253) 999-9080.