Tacoma Concrete Patio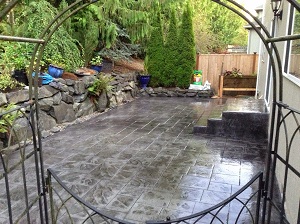 A concrete patio and concrete walkway can make elegant and functional additions to any residential or commercial property's landscaping in Tacoma.
At N. W. Creative Concrete, we offer concrete patio installation in Tacoma to help people enhance their property's landscaping.
A concrete patio provides the foundation for the effective utilization of outdoor space. That is why we make sure that each concrete patio in Tacoma installed by us is:
Beautiful
Well-constructed
Durable
As experienced concrete patio installers in Tacoma, we realize that all property owners have unique visions for their outdoor patio and also want their outdoor patio to fulfill specific requirements. Our technicians work closely with you so as to give you your dream concrete patio.
We strive to create the best possible concrete patios in Tacoma, even while working within your space and budget constraints. Regardless of your concrete patio installation project's size, we can be counted on for an exceptionally tasteful outcome.
Tacoma Outdoor Patio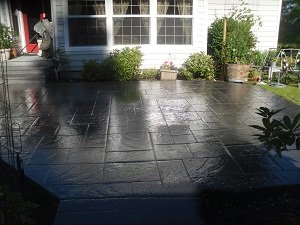 As a property owner, you have much to gain by getting an outdoor patio installed on your Tacoma property. Investment in an outdoor patio is one that gives consistent and immeasurable returns for years to come.
While an outdoor patio for your Tacoma home provides additional space for relaxation or entertainment, an outdoor patio in your business place helps soften a formal and serious environment.
Moreover, an
Outdoor patio gives a distinctive character to your property
Outdoor patio enhances your lifestyle and social status/li>
Outdoor patio boosts your property's value
We help add to these incredible benefits by installing an outdoor patio on your Tacoma property. Our artistic concrete patio designers and expert concrete patio installers use an amazing combination of materials, color tones and textures to create outdoor patios that you simply love to be on.
Tacoma Concrete Walkway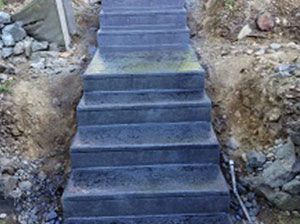 No landscape design is complete without a concrete walkway that connects different areas of your Tacoma home and yard.
We go a step further by offering a concrete walkway that is not just a path guiding you through the landscaping, but also a distinctive design element that provides a perfect atmosphere and accent to dress up your Tacoma homes landscape.
With us, your concrete walkway project will be marked by:
Innovative concrete walkway design options
Top-grade concrete walkway construction materials
Quick, efficient and hassle-free concrete walkway installation
These will be coupled with affordable concrete walkway pricing and wonderful customer service to complete a highly satisfying concrete walkway installation experience for you.
Enhance your Tacoma property's landscaping with a concrete patio and concrete walkway. Call N. W. Creative Concrete at (253) 999-9080.