Gig Harbor Concrete Contractor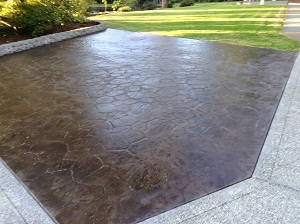 Are you planning construction, or adding patios, driveways, floors, or any other additions to your property? Do you have a construction project in mind? If so, you need services of a professional local team like NW Creative Concrete.
We provide comprehensive concrete work to match all your needs efficiently. Call us if you need a local contractor in the Gig Harbor, WA or surrounding Tacoma areas. Having professionals like us complete your concrete projects ensures that the job is done:
In a timely manner
Diligently
With meticulous attention to detail
Accurately as per your requirements
Concrete work is an important element of any construction project. Count on us to build your dependable foundation. We take pride in being your reliable local provider in and around Gig Harbor.
Gig Harbor Local Concrete Contractor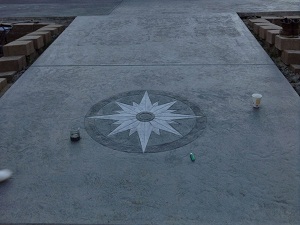 We understand that the process of selecting help on a project can be exhausting and time-consuming. Our expert crafsmen will provide you the best value for your money. Whether you need new concrete installations, a new stamped concrete patio, or repair of an existing structure, we are the name you can trust.
We local services in the Gig Harbor area that you can rely on for quality work and peace of mind. We make sure that our technicians are:
Experienced and skilled
Respectful of your propery
Clean the job site after completion
Call our company today to learn more about our concrete work as your local concrete team in the Gig Harbor, Washington area. And check out our positive customer reviews!
Gig Harbor Concrete Contractors for Residential Projects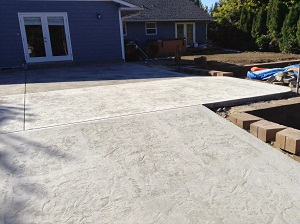 Are you in the market looking for efficient concrete contractors for residential work? We know how important the construction or renovation project is for your home. We would be happy to serve as your concrete team for residential projects in Gig Harbor.
We will work with the utmost efficiency to ensure your satisfaction. As your concrete contractors for Tacoma area residential projects, we provide:
Free estimates
Seamless and hassle-free help
Affordable and comprehensive work
We use the latest cutting-edge technology and methods to deliver quality work. Hire us as your concrete contractors for residential projects and we will work strategically to exceed customer satisfaction standards.
Call NW Creative Concrete at (253) 999-9080, your local concrete contractors for residential projects in the Gig Harbor area.