Auburn Flatwork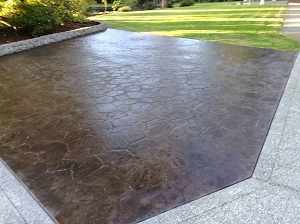 Need concrete flatwork work done on your Auburn, WA home or commercial property? Are you looking for a dependable and experienced flatwork concrete contractor? Your search ends with N. W. Creative Concrete. We are one of the premier residential and commercial flatwork concrete contractors serving Auburn and its nearby area.
With us, you can expect nothing less than the highest quality in every phase of the flatwork concrete project we undertake in Auburn. We have established a solid reputation as the best flatwork concrete contractor in the Auburn area due to many reasons. Some of these reasons include:
Close attention to detail
Dedication to quality workmanship
Professional results at competitive pricing
On-time and on-budget completion of projects
So, if you are interested in getting a concrete flatwork done in Auburn or its surrounding communities, come to us for exceptional services. You will not be disappointed! We work hard to get the job done to complete customer satisfaction.
No matter how big or small the project may be, we treat it with the utmost care and professionalism. We want to become your go-to concrete contractor every time you need any flatwork concrete service in or near Auburn.
Want to discuss your flatwork concrete project? We welcome the opportunity to discuss your project needs and requirements, understand your budget and offer our professional recommendations. We offer highly personalized, in-depth consultations to our clients. We believe that knowing what you expect from our services is the key to completing the project to your exacting specifications.
From the moment you contact us for an initial consultation to the time your project gets finished, you will enjoy completely hassle-free service. We want your experience with us as positive as possible. We also take great pride in keeping the disruption to your everyday life to a minimum. We understand that a flatwork concrete project can cause a significant interruption to your daily activities.
Rest assured our team of professionals will do their best to ensure the project gets completed with the least disruption to you. With careful planning and scheduling, we minimize any project hassles and delays. Hire us as your flatwork concrete contractor in Auburn today.
We have many years of experience serving as a flatwork concrete contractor. Since 1992 we have been helping residential and commercial clients with all of their flatwork concrete needs. We have some of the best trained and highly skilled people working under our roof. Our industry knowledge and expertise enable us to tackle projects of nearly all sizes and complexities.
Using the most advanced tools and technology, we deliver superior concrete flatwork results to our Auburn clients. Our materials are also of top quality. We want your flatwork concrete not only to look aesthetically pleasing but also to last for decades to come. What's more? We keep our prices very reasonable. There is no need to burn a hole in your pocket for superior concrete flatwork services in Auburn.
With us, you get high-quality concrete services at prices you can afford. And, we always do our best to work under your project budget. So, call us to find out how we can help you with your next project. We are ready to get started when you are.
Auburn Concrete Flatwork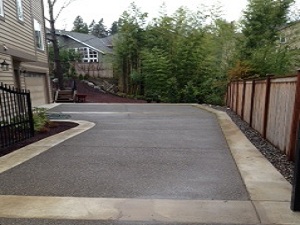 One of the most used building materials today, concrete, is durable, versatile and cost-effective. Concrete has various applications. Concrete flatwork is one of its popular uses of concrete as a material. As the name suggests, it includes pouring concrete on a horizontal surface to make it look flat and smooth. Many property owners go for concrete flatwork installations in the Auburn area due to the strength of the material.
The structural integrity of concrete makes it a material of choice for many projects. But, there is also another feature of concrete that makes it an attractive option for flatwork concrete projects in Auburn. There are many decorative possibilities with concrete. Concrete is no longer seen as a dull, gray material. Stamped concrete, which mimics materials like brick, stone and even wood, allows property owners to turn ordinary concrete into a piece of work.
But, you need the right people to handle concrete. It takes the right mix, proper curing, and careful pouring to ensure the concrete works at its peak efficiency. That is where we come in. We are a fully licensed, insured and bonded concrete contractor providing concrete flatwork services to Auburn residents and business. You are in good hands with us.
We understand that finding the right flatwork concrete contractors in the Auburn area can be challenging. You do not have to worry about a thing when you choose to work with us. We will take care of your flatwork project from start to finish. Choose us as your flatwork concrete contractor in Auburn, and you get a team of talented professionals dedicated to your complete satisfaction.
Our business revolves around our customers and we want nothing but their 100% satisfaction with our services. Whether you need concrete flatwork for your Auburn home or business property, we can help. We offer a complete range of flatwork services. No matter what type of concrete flatwork project you have in Auburn, we are the right people for the job. Our experience allows us to handle various concrete flatwork projects, including:
Patios
Driveways
Sidewalks
Outdoor living areas
Thorough preparation is essential to ensuring a strong, durable base. Our technicians thoroughly prepare the surface to crucial structural elements like driveways, sidewalks and patios. We only use top-of-the-line materials and techniques in each of our concrete flatwork projects in Auburn. We know how to correctly place, finish and protect the concrete. We have successfully completed many different types of concrete flatwork projects over the years, and we take great pride in our work.
Concrete flatwork is our passion. We want to give you a structure that you feel proud to call your own. We are your trusted flatwork concrete contractor for Auburn projects both large and small. We carefully listen to your concrete flatwork project requirements and customize our services to meet your specific needs. With us, you will always receive high-quality products.
In addition to that, you will also get a fast response, fair pricing, timely project completion, and fantastic customer service. You have to make a choice. You can either hire a typical flatwork concrete contractor who delivers concrete, or you can hire a professional flatwork concrete contractor who delivers quality concrete as well as quality service. We not only meet your concrete flatwork needs in Auburn, but we also meet your other requirements, such as convenient scheduling, coordination, easy payment options and more.
We have spent years fine-tuning our processes, our materials, our workmanship, and our excellent customer service. We pride ourselves on the reputation we have developed within the community as well as the concrete flatwork industry. Whenever you have a concrete flatwork project in or near Auburn, count on us! We deliver superior service, long-term results and we always put safety first. We treat your project with the utmost respect.
The owner personally supervises each one of the concrete flatwork projects to ensure everything is done to the highest professional standards.
Auburn Flatwork Concrete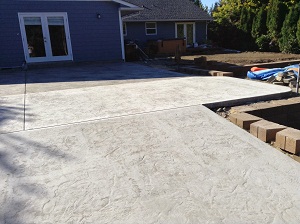 The name concrete flatwork applies to any type of horizontal concrete construction. It is commonly used for walkways, patios and driveways. Concrete is an excellent material to use for such a vast range of projects because it has unmatched strength, longevity and it is very affordable. Whether you are looking to add a new driveway or patio, flatwork concrete gives a clean finish and a neat look.
Compared to brick or stone, concrete is a more economical option. Unlike brick or stone patios and driveways, weeds do not pop up through cracks, making concrete an excellent material for any type of flatwork in Auburn. Another huge advantage of concrete is that it does not require any heavy maintenance. With flatwork concrete, property owners in Auburn can remain worry-free that their structure will look and work great for many years to come.
Do you have a concrete flatwork project in Auburn that you are considering? We are the concrete flatwork company serving Auburn and its surrounding areas. We have the capability to handle both commercial and residential flatwork concrete projects in Auburn. The relationships we build with our clients are crucial to us. The workmanship we put in every concrete flatwork project is vital to us.
We have been in the flatwork concrete business for years now. Our work reflects our passion. That is to say, we continue to work hard to make a name for ourselves as the best, and most reliable flatwork concrete contractor in the Auburn area.
A solid commitment to every type of concrete flatwork project is our focus. Therefore, you can rely on us to complete your project, meeting all your expectations. Our professionals treat every project as it was their own home or business. With our talented team leading the way, we have the knowledge to complete every concrete flatwork project in Auburn with the quality you want. We are ready for any flatwork concrete challenge in Auburn. Allow us to help you:
Improve functionality
Meet strict project deadlines
Enhance the beauty of your home or business
Increase the market value of your property
We are a full-service flatwork concrete company, meaning you do not have to hire multiple contractors for your concrete flatwork project in Auburn. We are your one-stop source. We can tackle a variety of concrete projects for parking lots, driveways, sidewalks and more. If you are unsure about what you want, our friendly consultants can help you make a decision about your project needs.
We take all concrete flatwork projects very seriously. While pouring concrete may sound like a simple task, failure to perform the job correctly can cause problems down the line, costing time and money. All of our technicians undergo a rigorous training before starting work on any project. We take into consideration many factors, such as drainage, and foot traffic, to ensure site stability.
We also work in a neat and tidy manner, protecting the surrounding area and leaving the project site clean. If you are interested in learning more about our flatwork concrete services for Auburn residents and businesses, get in touch with us. We would be more than happy to assist you with any questions or concerns you may have regarding our flatwork services for Auburn clients. We will assess your needs and make expert recommendations on the best methods to use for your concrete flatwork project in Auburn. We look forward to working with you!
Call N.W. Creative Concrete at (253) 999-9080 to schedule a consultation with one of our team members to develop a solution for your next flatwork concrete project in and around Auburn.