Auburn Concrete Patios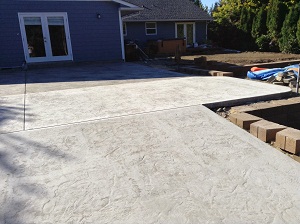 Of the many way to beautify your property in Auburn, WA, is to have Auburn concrete patios built. Have you been looking for a way to enhance the outddor experience on your property? If so, then you should contact N.W. Creative Concrete. We're a team of committed Auburn concrete patios experts, and we have many years of experience working on various Auburn concrete patios projects.
Another reason why it makes sense to work with contractors for Auburn concrete patios, like us, is because we are well-versed in the legal requirements for concrete patio projects. We can make sure that your plan for a concrete patio adheres to all regulations, so that you don't have to worry about it. Instead of concerning yourself with all the little details about your Auburn concrete patios project, you can take time to focus on more important things. Our company offers the following Auburn concrete patios services:
Imprinted concrete
Sealing concrete patios
Concrete patios with patterns
High quality concrete pour
Concrete base preparation
To take your property to the next level with our Auburn concrete patios, call N.W. Creative Concrete today at
(253) 999-9080
Auburn Backyard Patio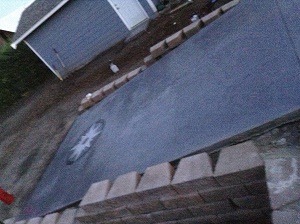 Do you want to give guests to your property a welcoming experience in the outdoors? If so, an Auburn backyard patio is just the perfect way to do that. Although you can buy the materials and learn about how to do your own Auburn backyard patio project, hiring a team of specialists from N.W. Creative Concrete would be a much better idea.
By partnering with our team of Auburn Backyard patio experts, you can breathe a sigh of relief, knowing that every detail of your Auburn backyard patio project will be overseen by a team of professionals. Your property will be in good hands, and you will be amazed at the level of detail and care that our team of Auburn backyard patio specialists puts into making your property look welcoming and visually appealing.
Overall, our Auburn backyard patio contractors will be responsible for carrying out your plan to build a concrete patio on your property that will endure for many years to come. We offer a number of Auburn backyard patio services, which include:
Pattern concrete
Pouring premium quality concrete
Compliance with patio building regulations
Getting a concrete base ready
Constructing concrete steps
To start taking advantage of our Auburn backyard patio services, call N.W. Creative Concrete today at
(253) 999-9080
Auburn Patio Contractor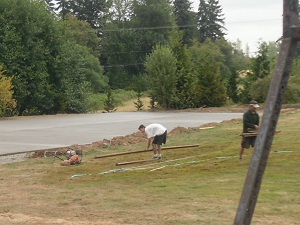 When you are looking for an experienced Auburn patio contractor, you will want to make sure that you find someone with a reliable track record. Our team at N.W. Creative Concrete of Auburn patio contractors has completed numerous projects of different sizes, for all sorts of property types. Whether you want to entertain guests on the backyard patio at home, or need a large concrete patio space for your commercial activities, we have an Auburn patio contractor who can help you.
An expert Auburn patio contractor will also have a deep understanding of the best materials to use for your concrete patio project, to ensure durability for years to come. Instead of trying to dig a foundation and mix cement all by yourself, get in touch with us today, so that we can carry out your project just the way you want. With the help of an Auburn patio contractor, you can rest assured that your property will look incredible once your project is done. Some of the Auburn patio contractor services we can offer you are:
Concrete leveling
Concrete step building
Concrete patio pouring
Patio contractor services
Preparing concrete base
Imagine what your property will look like with our Auburn patio contractor services. Call N.W. Creative Concrete today at
(253) 999-9080